Shadow and Light: A Visitation Through Art
Saturday, January 16, 2021 from 10:00 AM to 1:30 PM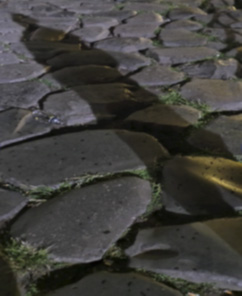 Public Program
Presented by: Joyce King Heyraud, Ph.D., LMFT, and Jungian Analyst
Shawn L Klein, M.A., LMFT and Jungian Analyst
"One does not become enlightened by imagining figures of light, but by making the darkness conscious. The latter procedure, however, is disagreeable and therefore not popular."
(C. G. Jung, CW 13, Alchemical Studies)
This workshop will provide insights from a Jungian perspective on how accessing and integrating Shadow material can inspire creativity, deepen personal relationships and guide us on the path toward individuation.
The presentation includes case material, dreams and research from Carl Jung and other leading Jungian analyst and authors and Jung himself. The material will be amplified with art images and film clips. The art images have been created by patients, colleagues, classical and contemporary artists.
In defining shadow, we will be covering the following areas: structure of the psyche shadow development and projection; locating the shadow: typology, mistakes, somatic responses; dreams and active imagination; shadow confrontation and collective shadow.
During the presentation we invite participates to note their associations and reactions to the material for later discussions and will include an exercise for accessing their own shadow material. In the conclusion we will provide an experiential viewing of all the art image to the sound of Philip Glass's music.
Learning Objectives:
At the end of the program, participants will be able to:
Define 3 of Jung's concept of shadow in terms of its origin, symbolic meaning and value from
a depth psychological perspective.
Identify the 2 ways shadow can be projected through the personal shadow and the collective
shadow, and it effects on the culture.
Describe the 6 elements of Jung's structure of the psyche in terms of shadow.
Explain the 5 ways shadow can be accessed through: typology, mistake, somatic responses,
dreams and active imagination in terms of individuation.
Tuition: $75 with 3 CE's Psychologist, LMFT AND LCSW, $60 without CEU's
Intermediate post-licensure instructional level. Please bring writing materials.
REGISTER NOW. SPACE IS LIMITED.
This meeting takes place on Zoom and will be recorded. The recording will be sent out to all participants after it is edited. It will then be placed on our website for public viewing. By registering for this event you are acknowledging and approving the recording of your image and voice to be used for public distributive purposes. You have the option when you join Zoom to not use your video and to mute yourself if you do not want to be included in the recording.
Joyce King Heyraud, Ph.D., LMFT, and Jungian Analyst trained the C.G. Jung Institute of Los Angeles and has a private practice in Brentwood. She is a founding member of the C. G. Jung Study Center of Southern California and has served on the Board of Directors, Presidents Council and as facility. She has been Director of Training, Director of Transition and has launched and directed Public Programs at the C. G. Jung Study Center. She has published over twenty film review articles. Psychological Perspectives Journal.
Shawn L Klein, M.A., LMFT and Jungian Analyst trained at the C. G. Jung Study Center of Southern California and has a private practice in Hermosa Beach. At the C. G. Jung Study Center she has served on the Board of Directors, President Council and as CE Administrator. In addition she has launched and directed Public Programs. She has been Program Director, President Elect Ventura Chapter of CAMFT and Board as Program Director for Santa Barbara Friends or Jung.

Policy Refund and Attendance Policy:
CANCELLATIONS are subject to a $50.00 processing fee and must be received 14 days prior to be eligible for a refund. Contact: www.jungstudycenter.org.
Special needs, accommodations or requests: Facilities and programs are accessible to persons with disabilities. If you have a special need, please contact Nancy Romig at 619-729-6089. Please allow as much advance notice as is possible to ensure we have ample opportunity to meet your needs.
Grievance: If a grievance regarding CE's is brought to the attention of the Program Administrator, he/she will review it and respond to the participant in a timely, reasonable and ethical manner. If the Program Administrator deems the grievance valid, full or partial refund may be given or other appropriate accommodations made.
Course Credit Policy: Those who attend this workshop in full and complete the appropriate evaluation form will receive three (3) CE's for attending (1 CE per 60 minutes course time, no CE will be given for the 1 hour lunch break). Please note that credit will only be granted to those who attend the entire workshop. Those arriving more than 15 minutes after the start time or leaving before the workshop is completed will not receive CE credit.
The C.G. Jung Study Center of Southern California is approved by the CPA OPD to sponsor continuing professional education for psychologists, Provider #CGJ003 and by the California Association of Marriage and Family Therapists to sponsor continuing education for LMFT, LCSW, LPCC and/or LEP, Provider #PCE3974
The C. G. Jung Study Center of Southern California maintains responsibility for this program/course and its content.
Event Location
C. G. Jung Study Center of So. CA • 9696 Culver Blvd. - Suite 205 • Culver City, CA 90232 • US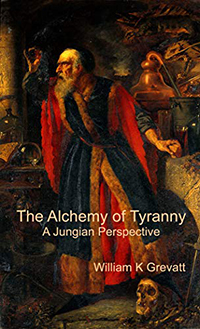 Book News:
The Alchemy of Tyranny explores the dark shift to the political right as it manifests globally, analyzing this from an alchemical and depth psychological perspective.
William K. Grevatt is an educator and Jungian analyst. He is a training analyst and President of the C. G. Jung Study Center of Southern California based in Culver City, California. Available in Kindle and Paperback on Amazon - CLICK HERE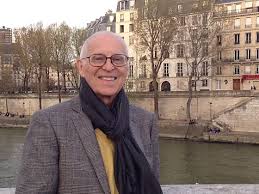 Podcast News:
Dr. George Elder, of the C. G. Jung Study Center, talks about the psychology of apocalypse and pandemic as seen by Jung and Edinger. Go to: http://hazelkahan.com