The Alchemy of Tyranny: A Journey through Central Europe
Saturday, January 25, 2020 from 10:00 AM to 1:00 PM
Event Information
Presented by:William Grevatt, Ed.D., Jungian Analyst
Public Program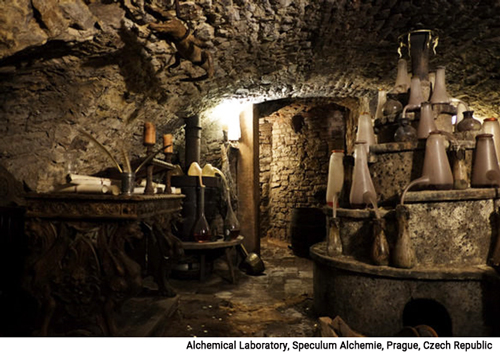 * Limited Seating Available

"The work is difficult and strewn with obstacles; the alchemical opus is dangerous. Right at the beginning you meet the dragon, the chthonic spirit, the devil, or as the alchemists called it, the blackness or nigredo, and this encounter produces suffering. "Matter" suffers right up to the final disappearance of the blackness; in psychological terms, the soul finds itself in the throes of melancholy, locked up in a struggle with the "shadow." The mystery of the Coniunctio, the central mystery of alchemy, aims precisely at the synthesis of opposites, the assimilation of the blackness, the integration of the devil." - C.G. Jung Interview with Mircea Eliade, 1952
A mid-summer's river journey from Prague to Budapest uncovers not just an ancient alchemical laboratory of the Holy Roman Empire, but the cauldron of alchemical base elements now bubbling up throughout central Europe. Distilling current political storms in Europe and America, we discover the very same putrid ingredients of anger, hate, lies, racism, anti-Semitism, and a demonization of anything 'other' that leads away from democracy and into tyranny. Only each individual's search for a deeper ruling principle within their own being can lead us collectively away from the precipice of a new dark age.
Learning Objectives:
Analyze three of the underlying reasons behind the present political shift to the radical right in Europe and America from a depth psychology perspective.

Explain one of the depth psychological profiles of tyrannical leaders like Vladimir Putin of Russia, Victor Orban of Hungary, Recip Tayyip Erdogan of Turkey, and Donald Trump of the United States.

Describe two ways in which the use of racism and hate produce an emotional and psychological split or dissociation within a country's population as a first step in dismantling the democratic state.

Identify and discuss three ways individuals can combat the denigration of democracy that is happening in our midst today, both in the United States and globally.
William Grevatt, Ed.D. is an educator, writer and Jungian analyst who practices in Los Angeles. He is a training analyst and President of the C.G. Jung Study Center of Southern California based in Culver City. "The Alchemy of Tyranny" is his sixth published article in the Jungian Journal, Psychological Perspectives (volume 62 â€" 2, 2019) and an eponymous book is now in progress.

Policy Refund and Attendance Policy:
CANCELLATIONS are subject to a $50.00 processing fee and must be received 14 days prior to be eligible for a refund. Contact: www.jungstudycenter.org.
Special needs, accommodations or requests: Facilities and programs are accessible to persons with disabilities. If you have a special need, please contact Nancy Romig at 619-729-6089. Please allow as much advance notice as is possible to ensure we have ample opportunity to meet your needs.
Grievance: If a grievance regarding CE's is brought to the attention of the Program Administrator, he/she will review it and respond to the participant in a timely, reasonable and ethical manner. If the Program Administrator deems the grievance valid, full or partial refund may be given or other appropriate accommodations made.
Course Credit Policy: Those who attend this workshop in full and complete the appropriate evaluation form will receive three (3) CE's for attending (1 CE per 60 minutes course time, no CE will be given for the 1 hour lunch break). Please note that credit will only be granted to those who attend the entire workshop. Those arriving more than 15 minutes after the start time or leaving before the workshop is completed will not receive CE credit.
The C.G. Jung Study Center of Southern California is approved by the CPA OPD to sponsor continuing professional education for psychologists, Provider #CGJ003 and by the California Association of Marriage and Family Therapists to sponsor continuing education for LMFT, LCSW, LPCC and/or LEP, Provider #PCE3974
The C. G. Jung Study Center of Southern California maintains responsibility for this program/course and its content.
Event Location
C. G. Jung Study Center of So. CA (Free Parking Behind the Building) • 9696 Culver Blvd. - Suite 205 • Culver City, CA 90232 • US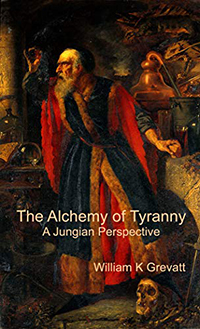 Book News:
The Alchemy of Tyranny explores the dark shift to the political right as it manifests globally, analyzing this from an alchemical and depth psychological perspective.
William K. Grevatt is an educator and Jungian analyst. He is a training analyst and President of the C. G. Jung Study Center of Southern California based in Culver City, California. Available in Kindle and Paperback on Amazon - CLICK HERE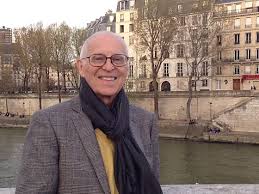 Podcast News:
Dr. George Elder, of the C. G. Jung Study Center, talks about the psychology of apocalypse and pandemic as seen by Jung and Edinger. Go to: http://hazelkahan.com