The Psychological Interpretation of Fairy Tales
*** Due to COVID-19 we are currently hosting classes on Zoom.
Saturday, March 14, 2020 from 10:00 AM to 1:00 PM
Event Information
Basic Jung
Presented by: Tom Elsner, LMFT, JD, Jungian Analyst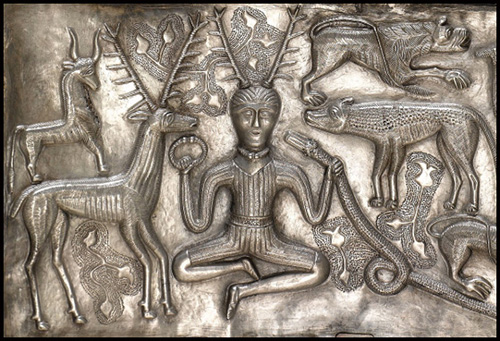 * Limited Seating Available
Fairy tales are generally regarded in our culture as children's stories. In reality, they are genius archetypal narratives - poems - that lay out in symbolic form the bare-bones of our human existence, our common problems, wishes, fears. Most importantly they can reveal the structural dynamics of motifs of transformation. Plus, they are fun! This seminar will give you a basic understanding of the depth psychological approach to fairy tale interpretation with an emphasis on applying that approach to your own dreams and to the meaning of the stories that fascinate and/or repel you, the ones that will not let you go. We will cover the basic dramatic structure of archetypal story, address the question of "what is a symbol?", look at some common symbols in fairy tales such as the orphan and curses/redemption from curses, and make some connections between symbols in story and symbols in dream. We will look more deeply at one fairy tale, The Three Languages in the Brothers' Grimm collection that has the common motif of learning to speak the language of animals. Finally, we will get the chance to explore the psychological meaning of our contemporary fairy tales discoverable in film and media.
Learning Objectives:
Identify and differentiate the basic psychological approaches to symbolic interpretation, including archetypal and personal approaches.
Apply basic Jungian theory of archetypes and the collective unconscious to common symbolic motifs found in stories.
Demonstrate the application of Jungian theory to a particular story.
Apply one of their own dreams in light of Jungian theory and fairy tale interpretation.
Analyze two motifs in contemporary film in light of the psychological approaches acquired in the seminar.
Tuition $45 (3 CEs Psychologist, LMFT and LCSW add $15)
Intermediate post-licensure instructional level. Please bring writing materials.
Thomas Elsner, J.D., M.A. and Jungian Analyst has a private practice in Santa Barbara CA and has lectured and taught on the subject of the psychology of fairy tales for years, in England, Switzerland, across the U.S., at Pacific Graduate Institute, Disney Studios, and the C.G. Jung Study Center.

Policy Refund and Attendance Policy:
CANCELLATIONS are subject to a $50.00 processing fee and must be received 14 days prior to be eligible for a refund. Contact: www.jungstudycenter.org.
Special needs, accommodations or requests: Facilities and programs are accessible to persons with disabilities. If you have a special need, please contact Nancy Romig at 619-729-6089. Please allow as much advance notice as is possible to ensure we have ample opportunity to meet your needs.
Grievance: If a grievance regarding CE's is brought to the attention of the Program Administrator, he/she will review it and respond to the participant in a timely, reasonable and ethical manner. If the Program Administrator deems the grievance valid, full or partial refund may be given or other appropriate accommodations made.
Course Credit Policy: Those who attend this workshop in full and complete the appropriate evaluation form will receive three (3) CE's for attending (1 CE per 60 minutes course time, no CE will be given for the 1 hour lunch break). Please note that credit will only be granted to those who attend the entire workshop. Those arriving more than 15 minutes after the start time or leaving before the workshop is completed will not receive CE credit.
The C.G. Jung Study Center of Southern California is approved by the CPA OPD to sponsor continuing professional education for psychologists, Provider #CGJ003 and by the California Association of Marriage and Family Therapists to sponsor continuing education for LMFT, LCSW, LPCC and/or LEP, Provider #PCE3974
The C. G. Jung Study Center of Southern California maintains responsibility for this program/course and its content.
Event Location
C. G. Jung Study Center of So. CA (Free Parking Behind the Building) • 9696 Culver Blvd. - Suite 205 • Culver City, CA 90232 • US